Dryer Vent Cleaning Service
Is your dryer taking way too long to dry your clothes? If your dryer takes more than one cycle to fully dry clothes, you might be wondering if your dryer is broken or needs to be replaced. While this is possible, the most likely cause of a dryer that takes too long to dry is a clogged dryer vent. That means now is the best time for professional dryer vent cleaning service from CD Appliance Repair.
Dryer Takes Two Cycles to Dry
So, how do you know if your dryer vent is clogged? We recommend that you have your dryer inspected by an appliance repair company that offers dryer vent cleaning and repair service. Not only will dryer vent cleaning speed up your dryer, but will also reduce your utility bills and even prevent dangerous dryer fires.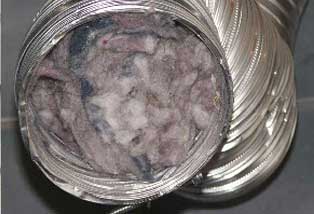 Local Dryer Vent Cleaning from the Experts
Here at CD Appliance, we offer the fastest, most affordable dryer vent cleaning Green Cove Springs has to offer. These services are quick, easy, and can save you lots of money in the long run. Regular dryer service will increase your dryer's life by ensuring it's running efficiently. If you want to be sure that a clogged vent is a problem before you call the repair company, do a DIY check.
Here at CD Appliance Repair, we provide the best dryer vent cleaning service using the latest tools and technology available from brands like Snaplok and Vent Vision. This helps to ensure that your vents are clean as new! So call us today for your dryer vent service in Green Cove Springs, Clay County, Putnam County, St. Johns, and beyond!
Signs of a Clogged Dryer Vent
Your dryer takes two cycles to dry, or your dryer takes too long to dry
You notice a burning smell when the dryer is running
The outside of the dryer gets very hot
Your clothes get very hot but remain damp
The outside vent hood isn't opening properly
There is lint or debris around the dryer hose or outside vent opening
Effects of Clogged Dryer Vent
If your dryer is exhibiting any of these signs, you probably have a clogged vent on your hands and you should act quickly to have it cleaned. Clogged dryer vents take a few specialized tools to clean, so if you don't want to invest in the necessary tools you may want to call a professional for service.
If left clogged, your dirty dryer vent can lead to serious consequences like permanent damage to the dryer or even a dryer fire (C.P.S.A). Excess lint, dirt, and debris buildup inside your dryer vent duct or hose reduces airflow. This is why your dryer takes too long to dry. It can't effectively push the hot, moist air out of the dryer so it stays in your clothes, causing the dryer to take two (or more) cycles to dry.
Excess dirt, dust, or lint in the dryer is the leading cause of dryer fires, so the best way to prevent a dryer fire in your home is by having your dryer inspected and Dryer Vent Cleaning Scheduled regularly.
If you've had your dryer vent cleaned and it still takes too long to dry, you might be encountering a problem with the dryer's heat system. To check for this, run the dryer and then feel the air coming out of the exhaust vent. If the dryer is on high heat this air should be hot, and if it isn't hot you are probably dealing with a thermostat problem or an electrical problem, which an appliance repair service should be able to fix.
Please see below for some helpful hints